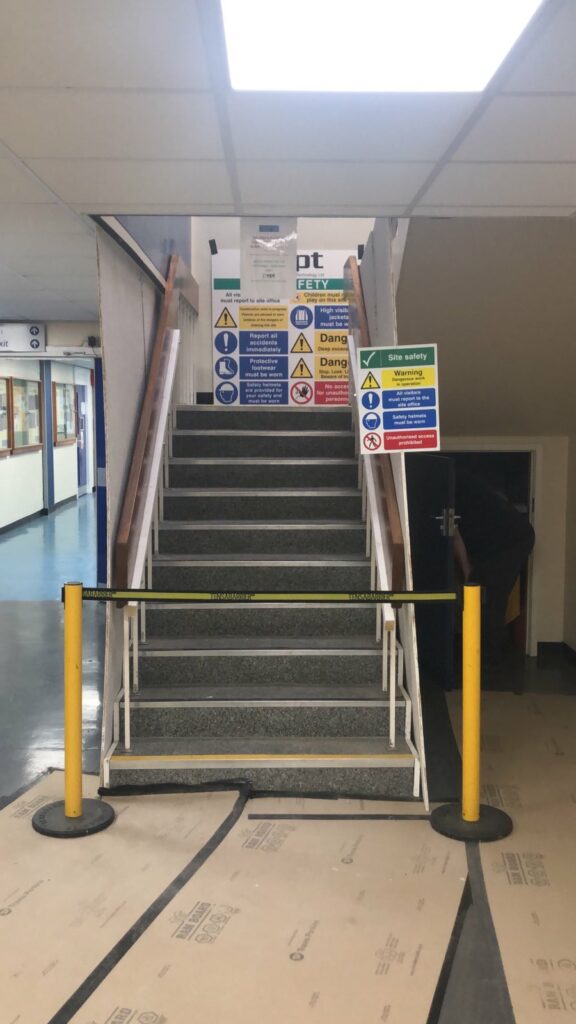 If you've been anywhere near our C2 corridor since the end of May, you may have noticed that we've, erm, not been looking our best, and more recently, the corridor has been closed off completely! You might be wondering what's going on, but don't worry, we've not been permanently evicted from the corridor! Andrew Holland spills the beans on why: we're having a major and much-needed refit over the summer…
About a month ago, at the end of May, as grading of most students' work had been completed for the year, we had another task that needed our urgent attention: we had to pack up our things from our staff rooms and place them in storage for the summer. While we were doing that, we saw that our erstwhile and oh-so-familiar computing suites were being dismantled, worn office chairs tossed into a skip and rooms stripped bare ready for the builders to come in over summer.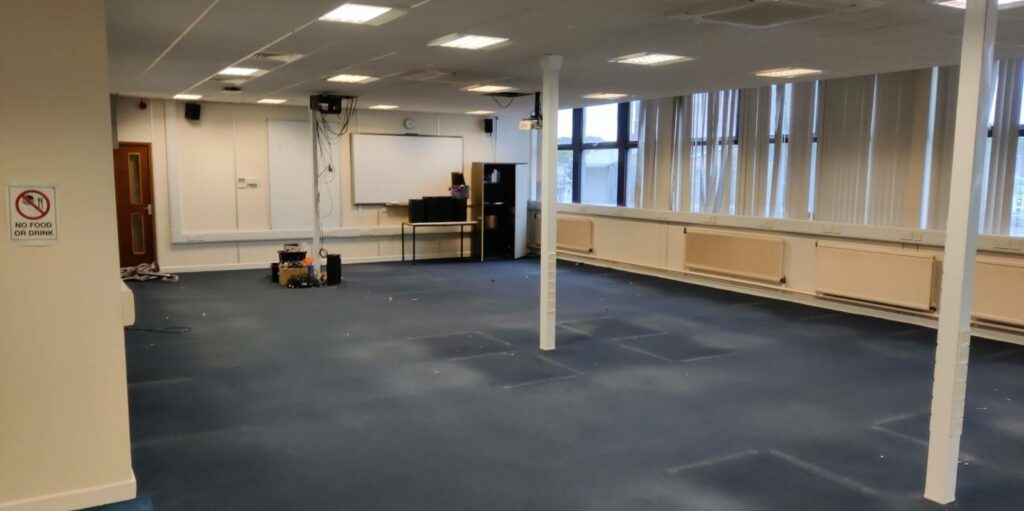 And they're in now, they started work during the early days of June and while the only visible signs of this are the blocked-off entrances to the C2 corridor – it's truly a building site, no one is allowed up there, not even us staff to take pictures! – and the sight of fixtures and fittings being thrown out the windows into the skips below, hidden behind those barriers blocking the stairs, within the C2 corridor work is well underway to transform and update our teaching and office spaces to make them look modern, fresh, and bang up to date.
Some of our teaching rooms are being resized as some were too large and didn't make the best use of the available space and from that, we'll also gain at least one new extra teaching room. The rooms will also have new lighting, desks, chairs, and blinds, ready for students to arrive in September.
It's exciting stuff and we – as well as you if you're studying with us next year I hope – look forward to seeing what C2 looks like after the builders have gone and the refit has been done!
You'll see soon enough!
Have a great summer!